Today, organizations face extremely complex issues. Technology is changing rapidly. Facility security is more vital than ever. And people must stay connected – everywhere, all the time.
You deserve a firm you can trust with your technology, security, and AV project.
At Crux we understand the fear that things will be missed and the fear of poor collaboration. With decades of experience and hundreds of projects completed, we are here to offer the confidence you need for your next project.
When you work with Crux, you'll get:
Formerly part of an Architectural Firm, we understand a variety of contexts and are here to meet your particular project needs.
Learn More
Gale is a technology professional with 35+ years of broad practitioner and leadership background. He brings a high-level owner's perspective to the team. He has sponsored and led infrastructure and software projects large and small for enterprises of all sizes in a variety of industry sectors, including professional services, distribution and manufacturing. His expertise includes strategic planning, tactical operations and project management.
Drew Deatherage
Vice President
Learn More
Drew is an innovative leader in the telecommunications and security fields, as well as a trusted and proven partner. For more than 25 years, he has helped clients design systems that address key operational priorities while enhancing the learning experience and work environment. His expertise includes the design of network infrastructure, electronic security, physical security systems and life safety codes. He also provides valuable insight into risk mitigation analysis, lifecycle management and master planning for technology and security programs.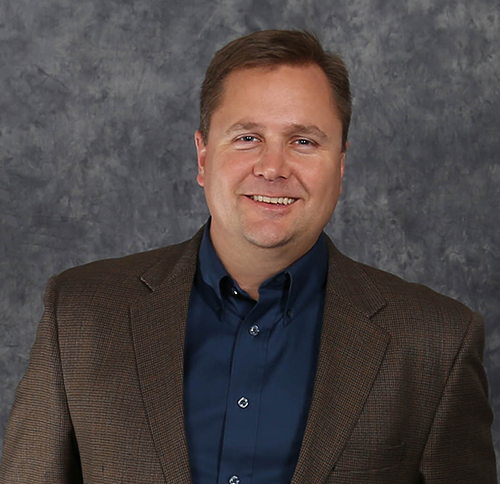 Allen Lawrence
Director of Client Services
Learn More
Allen started his telecommunications career back in 1994 while serving in the United States Air Force. This tenure has helped make him into the recognized thought leader that he is today. He is a speaker and writer on Crime Prevention Through Environment Design and has written articles focused on planning for technology, security and school safety for American School and University Magazine and American Clearing House on Educational Facilities.
Jered Waller
Technology Designer
Learn More
Jered started his career in telecommunications back in 2006 when he was a field technician installing infrastructure cabling. Since then Jered has developed a passion for the security design role here at Crux working with his clients to design all phases of physical security systems including access control, video surveillance, intrusion detection, network infrastructure and other supporting technologies.
Jered understands that security solutions are ever changing in the market today and his goal is to keep his clients up to date on the latest solutions on the market such as POL (Passive Optical LAN). Jered is about creating safe connected environments without limits for his clients.
Mason Brooks
Technology Designer
Learn More
Mason's professional background includes over 15 years
of audio/visual integrated solutions design and project management. Mason brings a consultants approach to the design effort and offers expertise on technology based solutions that best supports the clients objectives for the project. Mason also provides his clients with knowledge on new and emerging trends in technology design. Beyond the initial design, Mason presents his clients with a detailed plan for integration and maintenance which includes insight into life-cycle management, costs, and design options.
Mason has designed multi-million-dollar systems for athletic facilities and corporate environments, as well as custom "one-button" user interfaces for the classroom that allow immediate access to audio/visual instruction tools.
Layton Wilson
Senior Designer
Learn More
For more than 30 years, Layton's leadership experience in structured cabling, fiber optic design, telecommunications systems, and project management has spanned a variety of market sectors. His vast experience with best practices in the industry and his up-to-date knowledge on the latest technical advances make him a valuable asset to his clients.
As a Senior Designer at Crux, Layton serves as your ambassador and your design team leader. His focus is to ensure that your desired outcomes are achieved.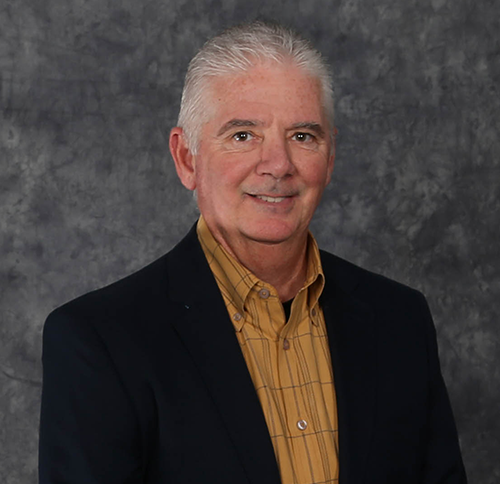 Dennis Porter
Senior Security Consultant
Learn More
Dennis has over 30 years of experience in the security and law enforcement fields. His experience makes him uniquely qualifed to perform security planning and design. Dennis designs all types of physical security systems for his clients including access control, video surveillance, intrusion detection, gun shot detection systems and other supporting technologies.
Dennis also provides his clients with security assessments which allow him to provide best practice solutions when
it comes to his layout and design of security solutions. He understands the challenges presented by the complexities that business and government face today and in the future.
In addition to his work at CRUX, Dennis is also a Certified Crime Prevention Specialist and an instructor who teaches law enforcement agencies, architects, and others on Crime Prevention Through Environmental Design and other crime prevention strategies.
Rosalie McGee
Project Manager
Learn More
Rosalie brings more than 13 years of experience in the education field as well as 4 years of experience as a K-12 Security Systems Director to her role as a Project Manager here at Crux. Her expertise lays in physical security, surveillance, access control and operations and systems implementation planning. Rosalie 's project management portfolio includes network infrastructure, physical security and A/V design.
Rosalie's exceptional people skills, combined with an understanding of education requirements, allows her to provide innovative solutions, to streamline processes and lead design teams throughout the life cycle of each project using the PMI methodology. She works closely with the design team to oversee that the scope and direction of each project is on schedule and budget. Her ability to manage complex projects contributes largely to Crux's overall success.